Welcome to Wimbledon Park Co-operative
December 2023: Please note that we are currently updating the whole website, so you will notice changes over the next couple of months. 
About Wimbledon Park Co-operative Ltd
The Co-operative is a Residents' Management Organisation (RMO) that was set up by residents in 1992, with the support of Wandsworth Borough Council, to take over the management of the Estate. Wimbledon Park Co-operative is one of a number of resident and tenant managed housing organisations in Wandsworth.
The Co-operative is a non-profit organisation, registered Friendly Society (26998R) and is run by a volunteer Management Committee of residents. Its objectives are to ensure the Estate is maintained to the highest possible standards and to provide a first class service to the residents.
About Wimbledon Park Estate
The Estate is located near Southfields Station and Wimbledon Park, not far from the famous Wimbledon tennis courts. It is close to all amenities in Southfields and well served by bus routes (39, 493) and the underground (District Line). Southfields is a mixed area of private houses, private apartment blocks and housing estates and attractive green spaces.
The Wimbledon Park Estate was built by Wandsworth Borough Council and consists of seven four- and eight-storey blocks. The oldest block was built in the 1930s, while the others were built in the 1950s and 1960s. The Estate consists of 279 flats and an estate office. All the blocks are set in well-maintained, large communal gardens, making it a very pleasant place to live.
Contact us
Office address:  2 Fernwood, Albert Drive, Southfields, London, SW19 6LR
Office opening hours: Monday – Friday  10am-4pm (Excluding Bank Holidays)
Telephone service: Monday – Friday  020 8780 9980  9am-5pm
Email: [email protected] – for all general enquires
Co-op Manager: [email protected]
Staff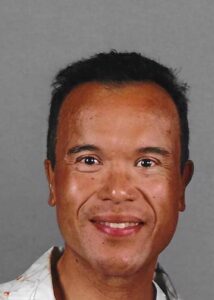 Idham Ramadi
Estate Manager